Description
ecoCool X30 Energy Display Panel
The ecoCool/Victron X30 Energy Display Panel monitors, measures and controls how much or little solar you make, store and sell back to the energy grid.
Save 15-40% on your residential energy use.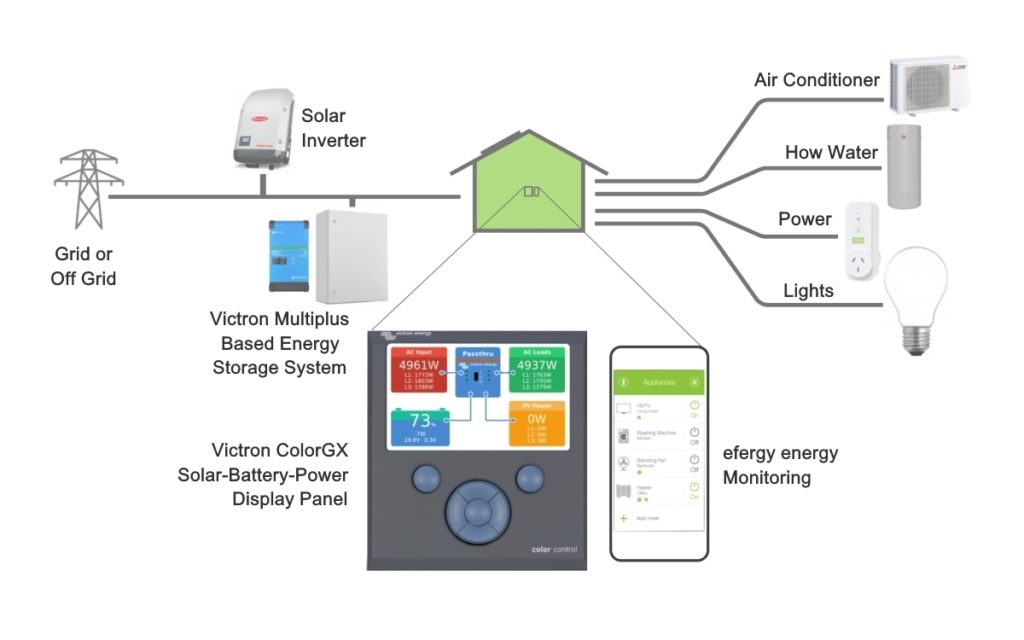 The X30 Energy Display Panel allows you as an energy prosumer to easily visualise energy flows to, around, and from your home.  You can set the washing machine to run after the batteries are charged in the morning.  And you can carefully watch flows, when you are planning to go "off grid", so that you can "beat the record" power use, and save yourself even more money.  It is also great if you just want to watch your power use, to save yourself on power bills.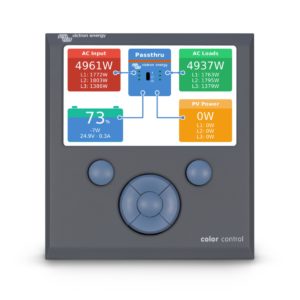 Victron's ColorGX Display Panel
Overview of Specification
NEW Technology to monitor & control home energy flows
Integrates with the K29 Energy Storage range, or your own Battery/victron Inverter/charger
Measures power created by your current Solar Inverter
High colour LCD Screen for energy flow status
Your own smartphone for efergy monitoring & power point wifi control
Features
Supply Voltage: 9-70V dc (Color GX unit)
Battery Inverter Range: any victron Multiplus, Multigrid
IP rating: indoor use
Data Cables included
Electrical supply cables not included
Works with Victron VRM online Portal
Weight: 3kg