Description
Tiny Homes need the best power, Victron Energy Multiplus Inverter-chargers, coupled with ecoCool's Victron AGM home battery system, and a Victron MPPT charger, and battery monitor to round off a great solar-battery-energy flows package.  The PK12.01 package includes:
Ready for your electrician to install, or call ecoCool to organise installation. 07 5525 5964

Specification/Brochure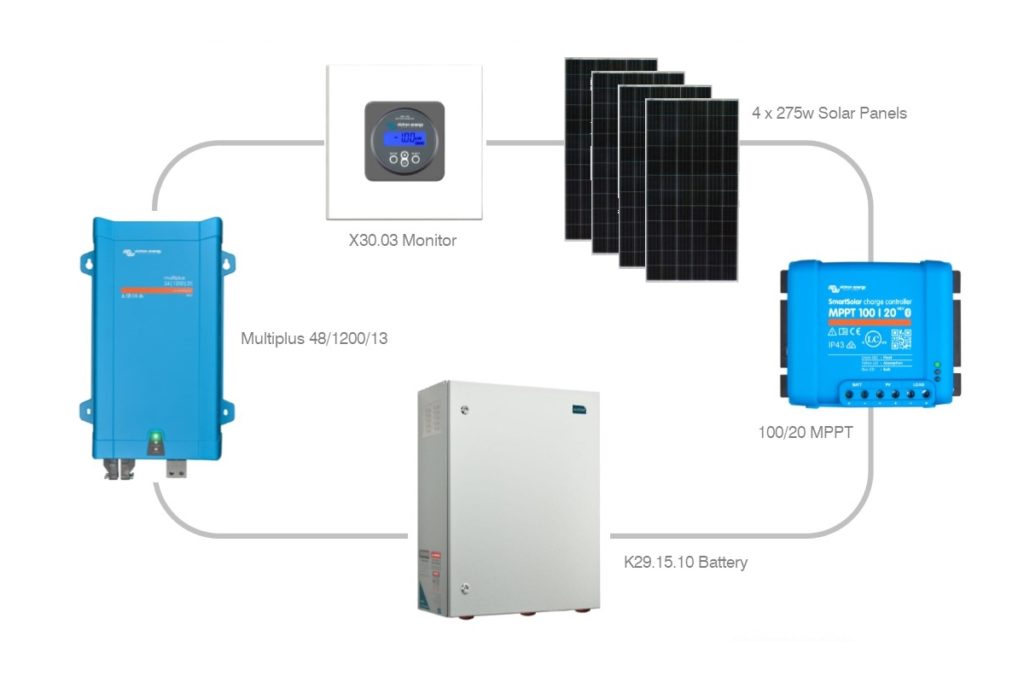 * 5-10 days to despatch.